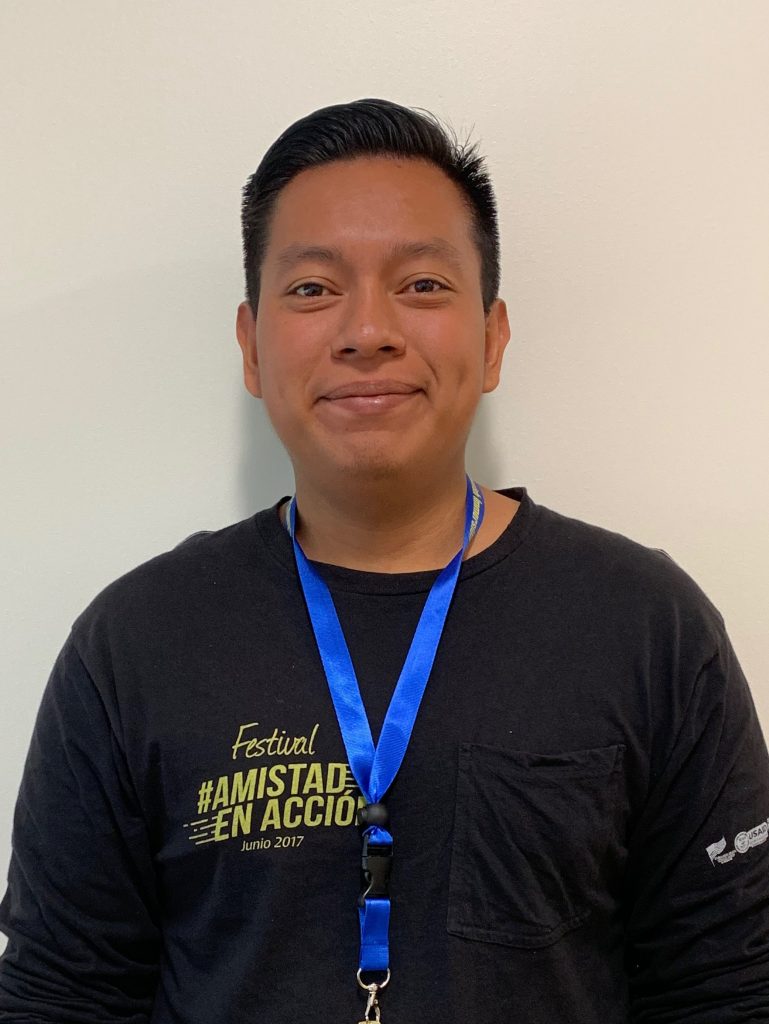 I work with the 5th grade students. The students call me Señor Misa.
I am from El Salvador. I am studying applied linguistics specializing in the English language. I am in the 5th year of my program.
During my time here in I want to learn how to live a more balanced lifestyle. During my time at Adams, I want to learn teaching methodologies.

Here are a few fun facts about me:
I worked at a children's museum
I love video games & extreme sports
I sang in front of 500 people without knowing how to sing very well
At first glance I look like someone angry and very serious, but I am quite the opposite. I like to have fun, joke, make people laugh.