Meeting Times and Events
Tuesday, September 12 – PTO meeting 6:30pm – 8:00pm; Library
Tuesday, October 10 – PTO meeting 6:30pm – 8:00pm; Library
Friday, October 13 – Fall Harvest Festival 5:00pm – 8:00pm
November 9-10 – Book Fair (running concurrently with parent-teacher conferences)
Tuesday, November 14 – PTO meeting 6:30pm – 8:00pm; Library
Tuesday, February 13 – PTO meeting 6:30pm – 8:00pm; Library
March 28-29 – Book Fair (running concurrently with parent-teacher conferences)
Tuesday, April 16 – PTO meeting 6:30pm – 8:00pm; Library
Tuesday, May 14 – PTO meeting 6:30pm – 8:00pm; Library
May TBD – Spring Carnival **Stay tuned for more information**
Childcare is provided at all PTO meetings. Check out additional fundraising opportunities that benefit the Adams PTO and Adams Community! You can order coffee or Adams swag anytime and a portion of the purchase goes to the Adams PTO. Check out the opportunities below.
---

Shop our School Store for Adams swag for the whole family! A portion of your purchase benefits Adams PTO.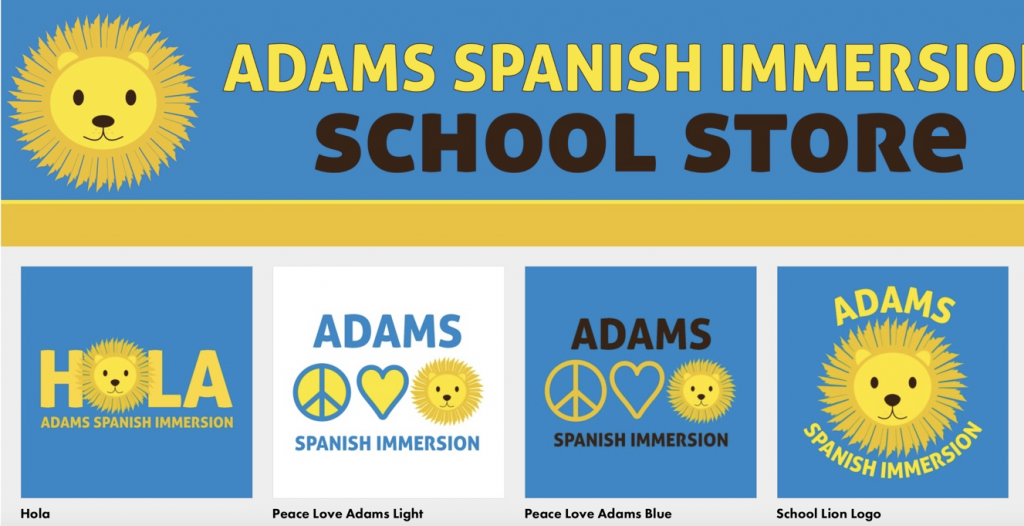 ---

Do you love great coffee? You can support Adams PTO and your caffeine addiction at the same time! Adams has a wonderful partnership with Velasquez Family Coffee, a family-owned coffee farm in Honduras. Visit our fundraising page for more information about how to have this delicious coffee delivered directly to your house/apartment.