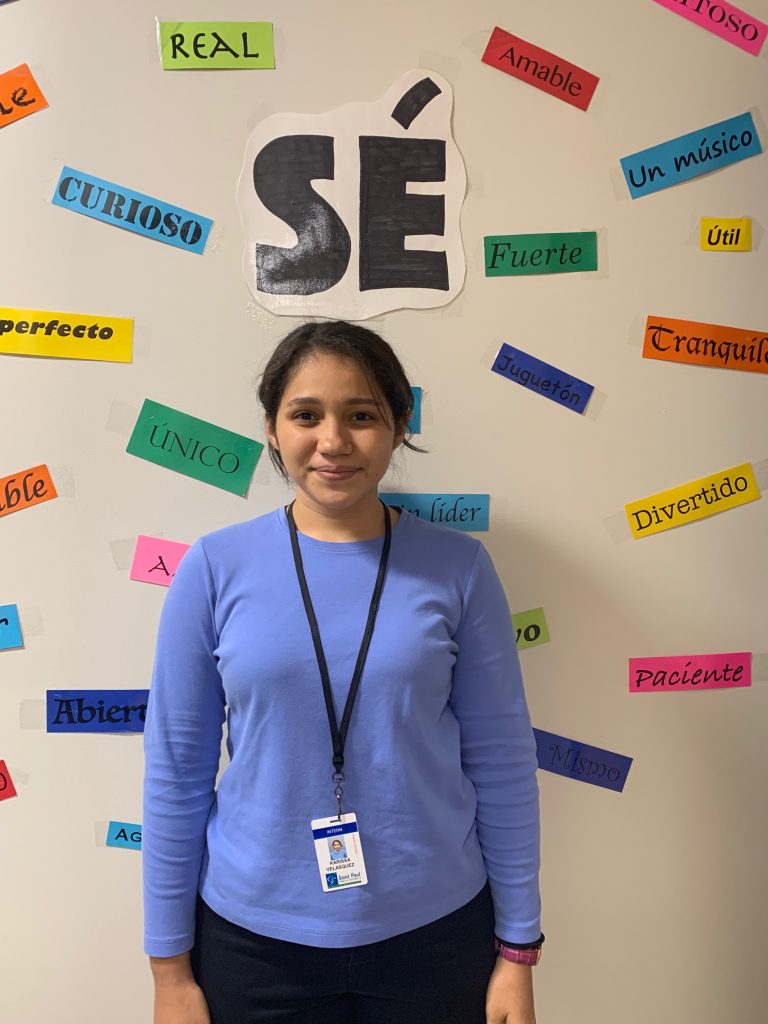 My name is Krissia Soleiby Gutierrez Velasquez. I work with the kindergarten students. The students call me Señorita Krissia.
I am from El Salvador. I am studying education. I am working on becoming an English teacher. I am in my 5th year of University. I have one more semester until I graduate.
During my time here at Adams, I want to learn teaching techniques and learn how to create a pleasant environment to teach children. Also, I want to be a friend to the students. I would also like to improve my classroom management skills.
Here are a few fun facts about me:
I really like to read
I like to listen to music
I really like making friends
I like going for walks